It's not just a stack of rocks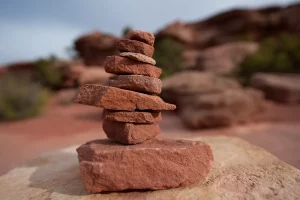 Pete Schipper
Then Samuel took a stone and set it up between Mizpah and Shen. He named it Ebenezer, saying, "Thus far the LORD has helped us." 1 Samuel 7:12
ebenezer: (noun) a commemoration of divine assistance. Meaning 'stone of help,' the Ebenezer marked the place where the enemy had been routed and God's promise to bless his repentant people was honored – a tangible reminder of God's power and protection to every Israelite who passed by. This is my Ebenezer, my personal account of how God intentionally entered in my life, providing shape and direction, power and protection.
Sand and Gravel.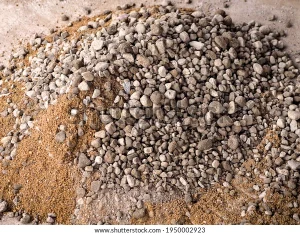 Driving south on California 101 through the Imperial Valley, clear radio broadcasts were hard to find. The only stations I could get were Mexican musica or preachers with southern drawls. I wasn't interested in the Mexican stuff and whenever I heard one of those radio preachers going on about "Jay-sus," I couldn't hit the dial fast enough. God stuff? No thanks, not for me.
It was late summer of 1963. On my third year of active duty in the navy, I'd gone home to Santa Cruz on leave and was headed back to the Naval Amphibious Base in Coronado where my home unit, Beach Jumper Unit ONE was based. I was eager to get back to a routine I knew and liked – working during the day and bar-hopping with fellow Beach Jumpers in the evening.
My junior and senior years in high school had been my training ground, where along with a couple of like-minded friends, we practiced becoming serious drinkers: beer, whisky, gin, whatever we could steal or get someone over 21 to buy for us. In college, being twenty-one didn't matter much; alcohol was easy to get. Most weekends, one of the fraternities would host a keg party: open house, come one, come all. I never missed one.
In the navy, drinking was a regular after-hours activity and I was a regular and enthusiastic participant. I liked hanging out with the guys. I enjoyed drinking, getting the buzz. The trick was to drink as much as it took to maintain the buzz but not to drink so much that the alcohol took over and you couldn't flirt with girls, drive back to the base or do your job the next day. Finding and sustaining that balance point of buzz was the nightly challenge. It was also impossible to achieve; creating and sustaining the illusion, however, was not.
Alcoholism, defined as 'drinking alcohol beyond one's ability to control it and the inability to stop consuming alcohol voluntarily,' is rampant in the military. Drinking is de rigueur, the routine, the ritual, the norm, expected of all, officers and enlisted, men and women alike. Teetotalers are rare.
When I drank, I liked that my innate social reticence diminished. In my mind, I became more adept socially. I believed that I was a better person. Alcohol, I said, freed me to become who I was supposed to be.
That was the lie. The truth was when I drank, my threshold for self-control evaporated. What I believed was 'freedom' was actually a muddle of foolish remarks, careless acts and hurtful behaviors – any number of which I still regret.
By 1962, somewhere inside, I knew my drinking was a problem but whenever I came close to seriously considering it, I shut those thoughts down. I needed to protect my drinking with a strong bulwark of denial. Denial worked well; even after three blackouts, I refused to admit it was a problem. But somewhere, deep down, I knew.
I knew.
But God-stuff? Nah. Nosiree, not for me, didn't want it, didn't need it. After all, I had a perfectly good god, easy to find, always available, just check in to any bar, any liquor store and there he was, smiling and laughing.
I met him at the altar for worship every night.
My tour with the navy ended in December of '63. I returned to Santa Cruz and, as anticipated, went to work for my father, Ted Schipper, and uncle, Ernie Dillon, at Schipper-Dillon, the family clothing business.
I found a nice, affordable apartment, but once I got settled, my evenings were empty. After work, I fixed something to eat, always with at least two beers, and then was left with three or four empty hours until bed. I had no hobbies or TV, so my options were reading or going to a bar. It wasn't a hard choice.
The bar scene in Santa Cruz was different than what I was accustomed to. In navy towns, it wasn't hard to find a hang-out and another officer or two. But after seven years at college and at sea, I returned to a Santa Cruz I no longer knew. All my high school buddies had either married or moved away. It was an empty time and the emptiness felt like rejection.
In that first year, being 'new' again in my hometown, the opportunities for meeting people were limited to clubs, organizations, churches, and bars. Bars, I could relate to. I visited a few, stayed long enough for one drink, and left. Drinking alone wasn't any fun. I tried a couple of civic organizations, but found no long-term appeal. Church, of course, was not an option. Now and then, I'd meet someone I knew for an evening of alcohol-soaked socialization, but there was little camaraderie. I was bored silly and lonely; most evenings, my only friend was beer.
Cute, bright, and happy Jeri Beth Jones was a bookkeeper at the store. It didn't take long to get to know her. Once, when we had lunch together, she mentioned that she wanted to learn to play the guitar.
In 1959, the Kingston Trio's hit song, Tom Dooley, marked the beginning of the Folk Revival which continued through most of the '60s. The Limelighters, Bob Dylan, Pete Seeger, The Brothers Four, Peter, Paul and Mary, the Christie Minstrels, Joan Baez, The Chad Mitchel Trio, Bud and Travis all became familiar names and sounds on the radio. Album sales soared and folk music reigned in coffee houses, beer bars and beach parties for ten years.
As a junior in college, I caught the bug and taught myself to play the guitar and got fairly proficient with most of the Kingston Trio songs, a few Brothers Four pieces, and a dozen or so numbers by Peter Paul and Mary. When I was at OCS in Newport, Rhode Island, I bought a Martin guitar and a case and whenever I went on liberty, my guitar went with me. Opportunities to sing and play for beer were plentiful.
When Jeri mentioned she'd like to learn how to play, I volunteered: free lessons, my apartment, Thursday evenings. It wasn't long before guitar lessons turned to dating. Dating got serious.
I was ready to settle down. The idea of married life was attractive, made more so by a young woman I had fallen in love with and who loved me. We were married six months later. Throughout, I continued to drink.
We bought a small two-bedroom one-bath home on Hollywood Avenue and set up housekeeping. The house was charming and even had a stream running through the back yard. A year after we were married, our son, Mark, was born. Eighteen months later, our daughter, Kelly, joined the family.
I continued to drink: two beers after work, more on Friday and Saturday nights. Sunday morning hangovers were a regular event.
After nine years, unhappy working at the family business and struggling with unresolved family issues, I quit the store. In April of 1973, we sold the house and moved to San Diego where I embarked on a job hunt. After a six-month search, I landed a position as a buyer for the men's department with Levy's Department Store in Tucson, Arizona.
We moved, bought a house, got the kids set up in school, and settled in. Throughout, drinking was no less a part of my daily routine than eating or sleeping.
Two years later, 1975, my uncle, Ernie Dillon, wanted to retire from the store and asked me to return to the family business as manager. At the time, buying men's clothing for the department store had gone from fun to pressure cooker; managing inventory and having to produce sales increases every month was earmarked by a mountain of stress, sleeplessness, headaches and stomach problems (much of it caused and/or mis-managed with alcohol). Making the decision for a more sane and manageable life was not difficult.
We returned to Santa Cruz, bought a house, and I assumed management for the family business. Being that it was well-established, productive, and promising, I anticipated this would be my lifetime career. Things were good. My routine of drinking continued: two beers after work. Weekends? Whatever the traffic would bear.
In September of 1979, Mark was a freshman at Harbor High School and Kelly was enrolled at Branciforte Junior High. It was the first day of school. When the four of us sat down for dinner and Mark said, "Dad, someone offered me drugs today."
Thinking it was no big deal, I said, "What was it, marijuana?"
"No. It was heroin."
For the next hour, our children told stories of life at school where drinking, drugs and sex were commonplace while the teachers acted as if the problems didn't exist. I was stunned.
That night, I thought I need to do something…but I don't know what. What I did know was that I didn't have the moral or ethical foundation to deal with it.
While serving aboard the USS Los Angeles, Larry Blake, one of my fellow officers, exemplified himself by not running with the crowd. Larry did not drink. He did not chase girls. He went to chapel services on Sundays when the ship was at sea, went to church when it wasn't. He explored towns and cities; he visited museums and libraries. Larry let it be known that he was a Christian, not by preaching or passing judgment but by how he conducted himself. He didn't make a big deal of it, but everyone knew he lived by a different set of standards.
At the store, I had two employees whose conduct was much like Larry's: Dan Baker, who grew up attending Twin Lakes Church (and is now a pastor at Twin Lakes Church), and Barbara Booth, who attended there. Both Dan and Barbara exhibited the same kind of qualities that I'd seen in Larry Blake – honor, integrity, thoughtfulness Their faith in Jesus Christ gave them a peace and a sustenance I admired.
The day after Mark and Kelly's revelation of schoolyard sin, I reflected on how Larry and Dan and Barbara all had that admirable quality I did not. Like beacons shining in the night, the way they conducted themselves, the way they lived, the way they interacted with others was attractive. What they had was compelling. And I wanted it, not only for myself but for my wife and for my children.
That night, at dinner, I announced, "Sunday, we're going to church."
Jeri said, "Where?"
I said, "Twin Lakes."
She said, "That's Baptist, isn't it?"
"Yes, it is."
"Don't they roll around in the aisle and do weird stuff like that?"
"I don't know. I guess we'll find out."
The First Stone.
That Sunday, the four of us took our seats in the third row, right in front of the podium. Hymnals in hand, we stood and sang unfamiliar words to familiar tunes. When Pastor Roy Kraft stood at the pulpit began to preach, he scanned the congregation, caught my eye and gave a small smile and a nod.
Roy and Jeanette Kraft had been customers at our store for years. Roy usually bought a new suit or two at the beginning of each year and Jeanette often found outfits in the women's department. Roy Kraft knew who I was. His recognition from the pulpit was encouraging, a confirmation.
From 1948 to 1956, Mom and Dad and I lived on King Street; Aunt Kay and Uncle Ernie lived two houses down. Because Kay and Ernie had a TV and we didn't, our Sunday routine was to pick up my grandmother, Bess and her sister, Katherine, from their home, gather for dinner at Kay and Ernie's and then watch the Ed Sullivan Variety Show.
Sullivan's show was followed by a Christian half-hour dramatic series, This Is The Life, produced by the Lutheran Church. Once Sullivan's show was done, our attitude was, 'Oh, well, it's on, we're here, might as well watch.' Each episode of This is the Life dealt with contemporary issues like censorship, morality, bigotry and racism, infidelity, juvenile delinquency, drug abuse, and proposed a response of Christian attitudes and solutions. The program ended with a screen shot of John 3:16: 'For God so loved the world that he gave his only begotten Son, that whoever believes in him shall not perish but have eternal life.'
Year after year, one Sunday evening after another, I heard and read that Bible verse on the TV screen. Once or twice I found it curious and wondered about it, but I never understood what it meant, nor did I ask. But it stuck with me.
On that first Sunday at Twin Lakes Church, Pastor Kraft's sermon was on the significance of salvation, of the gift God has given to his beloved children. Pastor Roy cited John 3:16 and once again I heard, "For God so loved the world that he gave his only begotten Son, that whoever believes in him shall not perish but have eternal life."
This time, it was as if a light went off. I understood what it meant: Jesus was no longer some vague historical shadow, he was real. I got it: Jesus actually endured a horrible, hateful execution in order to demonstrate the greatest love story ever told, that he and he alone – the Messiah, the Son of God, the human representation of God himself – had now come to escort his beloved children into his Father's Kingdom.
There was more: his sacrifice, in some remarkable and mysterious way, freed us from our sins. It cleansed us. It made us new. It provided a pathway back to Eden where we could live in the company of God, our Father in Heaven, forever. And it was free. No song and dance, no cost, no charge. All it required was faith, to say, 'Yes, Lord, I believe what you say, what you have done, is true.'
Faith. By placing my faith in Jesus, in what he said and did as true and real, I – me, worshiper at the feet of Bacchus – could be granted admission into the Kingdom of God.
Sitting there in the third row, hearing those words, 'whoever believes in me shall not perish but have eternal life,' I said to myself, "This is what I've been looking for all my life!"
That hollowed, empty place that had hagridden my spirit for all my days, that whispered reminders to me day after day after day, of how unworthy I was, how inadequate, how valueless – how empty I was, began to fill.
Everything changed.
In the early 1970's, long before we went to Twin Lakes Church, Jeri had met with Jehovah's Witnesses. Faithfully, two women came to the house every week to discuss the Bible and life with Christ.
In a quest that had begun early in her childhood, Jeri wanted to know if God was real and if the Bible was his Word. Studying with the JWs seemed opportune and after each of their meetings, she was eager to tell me of what she was learning. I saw no problem with this – after all, learning about God and the Bible would be a good thing, wouldn't it? But this God stuff for me? Nope, still not interested.
Then came the time when the JW ladies invited Jeri to become a Jehovah's Witness. Aghast when she said, "No," they were baffled. "Why not?"
"Because God hasn't spoken to me," she said. The JW ladies left. Jeri, saddened and dejected because she had no conviction that God had confirmed their invitation, decided it was because God didn't want her.
But her quest to know if God was real persisted. Ten years after the JW ladies' departure, Jeri had not given up on her quest and prayed a simple prayer, "God, if you're real, show me." She began to read the Bible independently and where she'd once tried to read the Bible and found it nearly incomprehensible, she now began to understand it.
So it was that when we went to Twin Lakes Church, Jeri was primed. She was ready. Accepting Jesus for all he was and for all he had done came to her like a rush of fresh, clear water – water for her thirsty soul.
My soul was no less thirsty. When I read Jesus' words in John 4:14, 'Everyone who drinks this water (of the well) will be thirsty again, but whoever drinks the water I give will never thirst. Indeed, the water I give them will become in them a spring of water welling up to eternal life,' I could only say 'Amen, Lord!'
On the horizon, I saw a promise glimmer, that my thirst would someday be wholly quenched.
Twin Lakes was a haven. People welcomed us and embraced us. Sundays, we eagerly attended Sunday school, the main service and then came back in the evening to sing hymns and hear a short message. Always a variety to choose from, we went to Wednesday evening classes. Like dry sponges, we came back again and again … more Water of Life, please.
The idea of Jesus began to make more and more sense. I liked what I was learning about him. In addition to Pastor Kraft's sermons, teaching and encouragement from staff pastors, Dick Jordahl, Roger Moore, Paul Barton, John Michaelian, Jerry Rueb and Jim Kraft came like building blocks of faith.
I began to understand what the Bible said; besides being fascinating, it was reasonable, rational, and day-to-day helpful. Jesus-as-Messiah took on a greater reality. Every morning, I read the Bible and prayed. My life as well as our life as a family began to change. We became more hopeful, more encouraged. We became more peaceful.
But I continued to drink … not quite so much as I had; now it was one beer after work instead of two. Stubbornly, I maintained, 'I need my lesser god.'
Jesus continued to chip away at the lie.
On April 6 of 1980, we had just come home from church and I finally admitted that my drinking was a problem, not only for me but for my wife and children. If I was going to call myself a Christian, my alcohol-driven foolish and hurtful remarks, my short temper, my casting of judgments at my 'targets of convenience' (always my wife and children, you know, the ones I was supposed to love) had to stop.
I went to the cabinet where I kept the liquor and took the bottles of bourbon, Scotch, gin, vodka, Cointreau, and wine and set them on the counter next to the sink. I took the beer from the refrigerator and set the cans alongside the liquor bottles. I took the tops off all the bottles. I opened the beer cans. Then I called out, "Jeri. Mark. Kelly. Come into the kitchen, please. I need your help."
The joined me beside the sink. I said "I am through with drinking. I want you to help me pour all the liquor and beer down the drain. Before God, I promise you I will never take another drink."
As my wife and my son and my daughter each grabbed a bottle and upended it, there was an eagerness, a joy in their eyes – they knew all too well what I was like when I drank: angry, judgmental, harsh, difficult to please, unpleasant, hypocritical – that list was painfully long.
We tossed the empties in the recycle bin (the trash collectors must have thought we'd had one heck of a party). Now more than forty years later, I can say I have honored my promise, my commitment: I have never taken another drink.
But the truly remarkable thing was not just that I quit drinking. No, the truly remarkable thing – I call it a miracle – is that since that day, I have never wanted a drink – not once.
That was when Jesus began to fill that life-long emptiness in my spirit by delivering me from my addiction to alcohol and replacing it with the Holy Spirit…with himself.
But that was only the beginning. As I was later to learn, just because I stopped drinking didn't mean that my alcoholic behavior – the anger, judgmentalism, blaming, lack of empathy, self-justification, arrogance, entitlement and more – went down the drain with the booze. While ending my addiction to alcohol was a crucial and necessary step, I realized that Jesus had only begun to re-shape and restore my frightened, arrogant, stubborn and resistant spirit.
Over the next six months or so, each of us – Jeri Beth, Mark, Kelly and myself – placed our faith and trust in Jesus Christ. In April of 1980, we were baptized as a family at Twin Lakes Church.
The Second Stone.
In June, we decided to go all of seven miles away to Family Camp at Mount Hermon, a Christian conference center for our summer vacation. The featured speakers that week were Dr. Ralph Kiper, a Bible scholar from Denver Seminary, and members of People International, a missionary support group based in San Jose. As anticipated, Dr. Kiper's morning and evening lessons were educational and inspiring, but PI's presentations were eye-opening, for they brought indigenous missionaries from China, Mexico and Nigeria to speak about their ministries. I remember naively thinking, 'Wow! God is active all around the world, not just Santa Cruz!'
David Odofin was the missionary from Nigeria. David a nearly jet-black man whose bright spirit was in no way diminished by his small stature. Mid-week, both of David's retinas suddenly detached and he was rushed to Stanford Hospital for emergency treatment. Along with that announcement, the director of PI made an appeal – "David might need follow-up care. If anyone has an extra room, please let us know."
I checked with Jeri; what do you think? She said sure, we had a guest room; we can do that. I buttonholed the director and told him, "We can host David."
And almost immediately, I forgot about it.
Friday was the last day of the conference and I wanted to take some quiet time to make a few notes about my baby-steps with Christ. That morning, the courtyard in front of the auditorium, ordinarily populated with folks for coffee and chats, was empty of all but soft light, a few trees and me. I sat on a bench and began to write. What began as brief notes soon became an allegory of my journey.
This is what I wrote:
I viewed the vastness of the Abyss
with disbelief
and later, with awe.
I had avoided this place for years.
I knew what it was and feared it,
but now, I stood here, watching
the One on the other side.
I have been jaded for so long
calloused,
from the mocker's chair.
Standing close to the edge, I
looked over
into that vast and empty void.
I had not expected so terrible a blow
for that soulless chasm
filled me with itself.
Never
had I felt such wrenching emptiness,
such abject loss,
such mourning for a life misspent.
"No!" I cried, "Never!"
But he,
the dark one of this earth,
the prince of the kingdom of the air, answered,
"Oh, no. Forever."
When I turned and looked into the
blackness of his eyes,
I knew: for once, the author of lies
had told the truth.
Hadn't he?
But …
There, on the other side …
Hope, is that you?
He beckoned.
"Come.
Come to me."
"I cannot!" I cried,
"It is too far … too far …"
Despair clanged its leaden bell in my ear
while at my shoulder,
whispering doubt and fear,
the purveyor of evil spoke:
"Fool, He cannot help you now,
He does not even want you.
He wants only your death,
your contribution to the Abyss.
To him, you're but one more scratch on his scorecard."
His foul fear tore holes in my heart.
"Come," said the One
from the other side,
"Come unto me
and the void shall be filled,
the shard made whole,
the Truth be known."
"But … I shall fall, no,
It … it is too far …"
"Not so," he replied,
it is but a single step."
"He lies," whispered the Dark One,
"he lies."
Again, I looked into the Abyss.
Endless emptiness
etched my soul.
This is my life, I thought;
this is who I am.
But He stood there on the brink, still,
so compelling, so compelling …
"Are you truly the Son of God?"
"Yes, it is so. Come,
come and know my peace,
for you are weary and heavy laden.
Come, and take my yoke upon your shoulders,
for my burden is light."
Aching from the darkness stamped upon my empty soul,
drained by my burden of guilt and sin,
I wanted only to be done.
Able no longer to bear my own existence,
exhausted by the pursuit of my grail of clay,
I stepped …
His hands reached out to me,
grasped my own
and I, seeing the scars there,
realized in an instant,
their worth.
"You have done that for me?" I asked.
"Yes. It was for you."
It was not grief or shame that filled me,
causing me to fall to my knees,
but gratitude
of a magnitude I never knew
was possible.
"But I am so unworthy …"
"True. But that is not the reason."
"Then why, Lord?"
"Because I love you."
Tears fell from my eyes
as I began to understand
the depth and breadth, the length and height of His Love,
His Sacrifice.
The Song of the Knowledge of Being Loved
Without Reservation,
simply for who I am,
his child,
broke forth from my healing heart
and filled me with Joy inexpressible.
The tears continued, unabated,
unashamed.
He lifted me,
embraced me
in his loving arms.
I knew
I had been forever changed;
that which I had sought for a lifetime
I now found in utmost simplicity:
The Love of God.
"Jesus, my friend …?
"Yes?"
"I am yours, Lord.
What now must I do?"
"Follow me."
I stopped writing. I read what I had written, and with my hand raised high, I hollered, "Yes! This is what I believe!"
From near to a redwood tree on the other side of the courtyard, it seemed as if an aura of light coalesced and flowed toward me. Joy, powerful and relentless and overwhelming, enveloped me and then, filled me. Wanting to share what was happening with my wife, I ran back to our room. "Jeri! I…I just encountered Jesus! I … I …"
Somehow, my wife understood that this time, this experience was just for me. She gave me a hug, a smile, and left the room.
I don't know for how long waves of joy flowed over me, only that it became so relentless, so powerful that I could no longer stand. I fell to my knees as tears of joy flowed, a Niagara, it seemed. With hands raised to the One who came to dwell in my heart, with acceptance and grace and love, my words, "Thank you, Lord," were all I could say.
I knew I was loved. I knew I was accepted.
I knew I was saved.
Nuggets.
I want to take a break in the narrative here, because I learned some things about being a Christian counselor I'd like to share … things that aren't taught in class … things I think are important to know, even if you're not a counselor.
Prayer is not just important to a counselor, it is crucial. It is necessary. Prayer makes counseling effective, ensures that the Holy Spirit is part of the transaction, not just a bystander. Pray before, pray during, pray after each encounter. Come to a bump in the road and don't know what to say? Even shorties can help, like, "Lord, help me! What do I say? What do I do?"
Paul said, 'Pray continually.' Jesus said, '…apart from me, you can do nothing'. Good advice. John 15:5. Ephesians 6:18. 1 Thessalonians 5:17.
Because secular perspective creeps in everywhere, Jesus' words of John 6:63 help to keep Kingdom perspective current and intact: 'The Spirit gives life…the flesh counts for nothing. The words I have spoken to you – they are full of the Spirit and life.' There isn't an aspect of counseling that isn't shaped and influence by that verse.
We can discuss early childhood development, active embrasure vs. benign neglect, the trauma of abuse, nature vs. nurture, the effects of food insecurity on brain chemistry, and ten dozen other topics for hours and for days. Personally, I believe that counseling is first and foremost a spiritual issue and the vast litany of cause-and-effect considerations are secondary. The greatest wounds to the spirit are caused by shame, which I consider Satan's most productive tool, being that it detracts and prevents everyone who has been shamed (and who in the world has not?) from seeing themselves as a child of God.Because, in so many instances these shame-wounds never heal, not completely, not this side of Heaven, it is critical for me as counselor-therapist-care-giver to keep my boundaries well-defined.These boundaries exist not only between me and client, but between counselor-me and God. I find this tremendously freeing, for that means that I, as a Christian counselor, am not responsible for the ultimate outcome. Yes, healing, restoration, and recovery surely are the objective in the counseling encounter … but only my part of it. Complete healing, full restoration, that's God's work, and there are aspects of that relationship I'm not privileged to enter into. While serving as a counselor and minister, yes, I can contribute, I can help … but my primary task as a counselor is to bear as much of the Fruit of the Spirit as I can in my relationship with my clients. The Fruit of the Spirit comes in many forms, grows on many trees. Blessing clients with love, joy, grace, compassion, grace, mercy, encouragement, edification, loving truth, grace, attention, credibility, confrontation, correction and more … (did I say grace?) … is the truly therapeutic stuff. The most therapeutic thing I can do is simple: give them genuine, sincere and heartfelt care. Job 12:13. Psalm 32:8. Isaiah 11:2-3a. Jeremiah 30:17. 1 Samuel 57:18. Psalm 103:2-5. Malachi 4:2. John 14:34. John 15:13. 1 Corinthians 3:6 & 4:5b. 2 Corinthians 13:11. Colossians 4:6. 1 Thessalonians 5:11, 14.
Any number of clients expect counseling to follow the 'take two of these pills and call me in the morning' medical model, the exam→diagnosis→prescription→treatment→healing pattern.Because counseling doesn't work that way, many (probably most) clients will require some gentle education about the process of speaking the truth in love [not only from counselor-me, but to client-self]. Wounds to the spirit don't even begin to heal until they're brought into the light.For children who have been raised in a household of shame, this process of revisiting the emotional, physical, sexual or spiritual traumas (no matter how slight) that caused the pain in the first place is painful and onerous. The process hurts and it frightens, too easily revisiting the many ways in which, under the guise of discipline (which, in truth, is too often cruelty), they were declared as lacking, inadequate, imperfect, and ten dozen other denunciations that wound the spirit. This spiritual aspect of recovery and healing the wounded spirit has to do with speaking the truth about how others have treated them, declared them to be inept failures as children, worthy only of criticism and rejection and unkindness and brutality – all too often under the rubric of, 'I'm doing this for your own good' or 'I'm only doing this because I love you' (which, as most counselors know, it utter b.s.).Children under the burden of such afflictions become ashamed of themselves, rejecting themselves as precious and beloved child that God created. Instead of learning how greatly they are loved and valued, they learn instead that they are unworthy to be loved, valueless and unsatisfactory things, suitable only for the sidelines of life. Children who experience such miseries being heaped upon them are given little or no corrective or alternative behaviors, no way to remedy how they have erred. All they know is that 'there's something wrong with me.'The litanies that pronounce them as the source of their parent's (siblings, relatives, playmate's, schoolmate's) displeasure continue into the teen years; relentlessly, they are informed how unsatisfactory, unacceptable, unworthy they are, bits of rubbish whose only destiny is the trash heap. Marginalized, they become walking wounded, crippled by their shame. As they conclude 'It's not okay for me to be me,' the field for experimentation opens wide. 'If I it is not acceptable for me to be me, then I'll try sex … and booze … and drugs … and maybe things will get better … maybe … maybe.I believe it is only in biblically-based speaking the truth in love, bringing the power of God's word to bear specifically to each and every wound that they are freed from the internal broken record of lies, freed to reclaim their identity as a Child of God.Ezra 9:8. Job 3:20. Psalm 56:13. Psalm 119:105. Psalm 139: 11-16. Isaiah 2:3-5. Isaiah 5:20-21. Daniel 2:22. Micah 7:8-9. John 3:19-21. John 1:4-5. John 8:12. John 8:32. 2 Corinthians 3:4-9. 2 Corinthians 11:14. Ephesians 4:15. James 5:16. 2 Timothy 1:10. 1 Peter 2:24. 1 John 1;9. 1 John 2:10-11. 1 John 1:5-7. 1 John 5:1-2. 1 John 4:15-18.
Any number of clients who seek Christian counsel are Christians who have tangled their faith with secular stuff and don't know how to put it right. In such instances, Scripture and prayer are the only correctives here that will bear fruit. That means that as a counselor, I have to know my Bible … meaning I have to read it. God's word will illuminate and resolve relationship problems far more effectively and bear longer-lasting results than any of the psych theories I had to learn to pass the licensure exam. Sigmund? Take a break … Jesus is in the building. Hebrews 4:12. cf. Luke 1:37. Luke 8:21. John 17:17. Romans 12:2a. 1 Corinthians 1:20-21. 2 Corinthians 2:1-4. Ephesians 2:1-2. Colossians 2:8, 20. James 1:21-23. 1 Thessalonians 2:13b. 1 John 2:15-17.
Complements, feedback and appreciation for helping clients seldom visit the counseling office. More times than I can count, sessions ended with my not having a clue whether I helped my clients or not. But then, Christian counseling was never about the feedback (not about the money, either) … it's about doing this because the Lord tapped me on the shoulder and said, 'You're a holy priest, now. This is the ministry I have prepared for you, and for the cause of the Kingdom. Remember "Minister to one another in my name?" Go and do likewise.' Matthew 5:12. Acts 1:8. Romans 12:9-16. Ephesians 2:10. 1 Peter 2:5.
Approximately one-half of my clients (mostly women) suffered sexual abuse and molestation as children and teens. This heartless sin against children not only wounds their spirits, but all too often mutilates it, murders it, kills it, renders it to dust. Ministering to sexual abuse survivors takes focused commitment and compassion. Early on, I learned to listen carefully to my clients, to believe what they told me, all the while asking the Lord for wisdom and truth. Early on, I had to understand what this manner of abuse does to people. I had to prepare for it because there wasn't a whole lot of preparation in the classwork. I read good books on the subject, lots of them. I developed reliable resources. I talked with other therapists. I focused on what was actually helpful when I ministered to them, and what wasn't. I prayed about it, morning, noon and night. There were times I went home, closed the door and wept about it as well.Sexual abuse is the most insidious of evils, for it ruins lives and murders souls. Sadly, a fair number of survivors do not recover. Sadly, I learned that I could only help some of them, and of those, only a little, A few, I could not help at all.Counseling the sexually abused is, in my estimation, the greatest need in the entire field of counseling. Frankly, and sadly, many churches provide little support, held at bay by their own denial and fear. Tragically and too often, because churches do not know what to do, they do nothing. Matthew 18:6-7,10. Leviticus 18:21. Leviticus 20:2-5.
The Third Stone.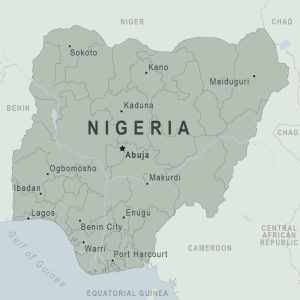 It was August 8, 1980, when we got a call from People International saying "David is finished with his treatment. Could you get him this afternoon?"
The four of us welcomed David into our home. We chatted for a while – David's English, flavored with a lilting accent, was quite good and after dinner, we gathered in the living room, expecting to continue our conversation.
David had a different idea. "Do you not have a Bible study after your meal?"
We were embarrassed to say "Uh, no," to which he replied, "Get your Bibles. please. Open to John 15 and we shall read of the Vine and the Branches."
For one week, we were blessed by David's joyful spirit and thoughtful teaching. Sunday, the day before we were to deliver him back to the PI staff and his return to Nigeria, we took David to our store after church. A small man, about 5' 4" with a 30-inch waist and 125 pounds soaking wet, David was hardly a common size in U.S. men's clothing sizes – a 36 Short. David was also impoverished when it came to clothes; he came to us with a pair of pajamas (which he preferred to wear most of the time), well-worn too-big trousers, an equally well-worn white shirt, a single change of underwear and socks. His belt was a length of rope. His shabby shoes had belonged to someone else and were the wrong size for him. His suitcase, such as it was, was made of cardboard and in such poor condition we doubted it would survive the return trip to Africa.
As it happened, we had one size 36 Short suit in stock, a mid-weight tan polyester number suitable for Nigeria's weather and rough conditions in his village. We also found a couple of white dress shirts, a week's worth of socks and underwear, a new pair of shoes, and lastly, a real belt, all of which fit quite nicely in a new softside suitcase…one with wheels. David was delighted. "I am blessed," he said.
So were we. Our reward was to see his joy.
Sixteen years later, I chanced to run into the director of PI and asked about David. I was saddened to learn that three years after his visit with us, David had once again returned to the US to attend courses at Dallas Seminary where he had a heart attack and died.
PEBBLES.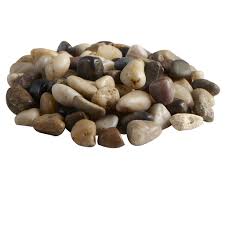 Jeri's and my new day-to-day routine now included daily Bible reading and prayer. Thursday mornings, I went to a men's Bible study. There were Wednesday evening classes, occasional evenings with our new Christian friends and of course, Sunday morning worship and preaching followed by an evening of worship. Our understanding of the Christian faith, of Jesus, of God and of the Holy Spirit began to build, brick by brick.
Our hunger and thirst was being slaked and quenched. We loved what we were learning. More, as Jeri and I bubbled over with questions, the pastors at Twin Lakes Church were accessible and glad to provide answers.
By April of 1980, each of us – Jeri, Mark, Kelly and I – had professed our faith in Jesus Christ. It was time to be baptized, which we did as a family. I remember that evening when Pastor Roy Kraft, who was about 5'8", looked up at me (I'm 6'4") and said to the audience, "There are some of you out there, I'm sure, who don't think I can do this," which drew a good laugh. But gracious as ever, Roy dunked me and pronounced me baptized in the name of the Father, Son and Holy Spirit.
Filled with peace, I was firmly on the road to my spiritual home.
The next few years were spiritually rich yet not without ups and downs. My aunt Kay, whom we all dearly loved, died in 1980; it was no surprise to notice that her husband, Ernie, began to lose interest in the store. The problems intrinsic to retail persisted: merchandise headaches occurred regularly, customer complaints arrived weekly, personnel issues called for resolution. Yet despite the problems, the business grew steadily and smoothly. In 1986, we peaked every small retail businessmen's goal and broke the $1 million sales mark.
All the while, our involvement with Twin Lakes Church continued and prospered. In 1985, the highlight of the year was my exploratory trip to Denver Seminary. Pastor Roger Moore, a graduate from Denver, had arranged for 'anyone who was interested' to sit in on a variety of classes for one week. I arrived full of curiosity, attended classes on theology and hermeneutics, exegesis and New Testament to return home filled with enthusiasm. That brief experience turned on a bright light and planted a seed. I told Jeri I wanted to go to seminary – but how?
A few weeks later, I called for an appointment with Roy Kraft. As I took a seat in his office, I said, "Roy, I feel like a wishbone."
Gracious as always, he said, with a smile, "Perhaps you'd like to expand on that?"
"My head is in my business, but my heart is in the ministry. I'm getting pulled in two different directions. I've got a business to run, two children closing in on college, this desire to go to seminary and I'm stymied."
Roy's response was simple, embarrassingly so: "Have you prayed about it?"
The term 'sheepish' took on a new meaning as I said, "Uh, no."
"Let's do that right now. Here, take my hands."
By December of 1987, our family business was history. Six months later, I was enrolled as a student at Denver Seminary.
Here's how that came about.
While 1985 was a good year, 1986 was a different story. For the first time in our history, we ended the year with a net loss. Ernie called for a meeting with Dad and me. "We can't sustain another year like this," he said. "We'll have to do something."
Our options were clear: make deep cuts in our operating costs, move to the Capitola Mall, or close our doors.
I had already investigated what a move to the mall would take: twice the rent for half the square footage was not an option.
With both my uncle and father now retired but maintaining marginal participation in the store's operation, making the kind of change necessary to reduce our operating costs would have to be a significant one – and there was no assurance that it would produce the kind of results we wanted.
When my father and uncle opened their store in 1948, there were seven stores selling menswear on Pacific Avenue: The Hub, Harris Brothers, Leibbrandt & Puget, Morris Abrams, and Leask's Department Store. A few years, the New Englander joined the mix. By 1984, all had closed leaving Schipper-Dillon and Leask's as the last downtown menswear providers.
Concerned about the demise of men's stores, I inquired the National Menswear Retail Association and asked if this was a nation-wide phenomenon. Their sad reply assured me it was; between 1975 and 1987, 40% of the nation's independent men's stores had folded. Two major contributors to the problem? Giant department stores, for one. Another was attributed to the 1970's introduction of denim as an alternative business attire. Suits – the lifeblood of independent men's stores – were no longer the mainstay of men's wardrobes. All across the country, jeans and sport shirts were becoming the norm, even in some corporate boardrooms. A sign of the times, to say the least.
We decided to liquidate. November and December were the optimum retail opportunity, making our target date December 31, 1987. By that day, we'd sold every piece of merchandise and most of the fixtures, even the tailor's steam press and boiler. At 5:00 p.m., I turned the key for the last time.
Before we left for Denver, I made it a point to tell Dan Baker and Barbara Booth how they had influenced my decision, and to thank them. I wanted to do the same with Larry Blake but had no idea where he was or what he was doing. I uttered a short prayer, 'Lord, someday, could you make it possible for me to thank Larry?'
Jeri and I were ready for our next step.
The Fourth Stone.
It was nearing time for our move to Denver. I was pre-enrolled for the 'Baby Greek' summer class that would begin on June 8. Jeri had a great idea and called Denver Seminary to see if they had any house-sitting opportunities we could use until I began full-time classes in September. As it happened, they did not ("sorry, but we've never had such a request …"). We prayed about it anyway. A few days later, we got a call from the seminary saying, "Uh, you know that request you made about house-sitters for June and July? Well, we have one. It's in Castle Rock. That's just a 30-minute drive from campus."
We met the property owners a few days prior to their departure for their trip to Europe. For six weeks while I struggled with the rudiments of biblical Greek, we cared for their home, their two dogs, Zeke and Lady, and their horse, Hestar (that's Danish for 'horse'). We had plenty of time to find an apartment near campus. When full-time classes began in September, we flew back to Santa Cruz, loaded up a U-Haul van and moved in.
While I was enthused about being a seminarian, life threw us a curve. After six months, Jeri remarked, "I feel like I'm grieving."
I said, "Of course. Exactly. We are grieving."
Small wonder. We had left behind our home, our children, our parents, our business, our church, our network … all that we loved and were familiar with. Moving from a town of 40,000, we found ourselves in a city of 700,000 where we had no friends and one acquaintance – Dr. Bruce Shelley, who had come to speak at Mount Hermon the previous summer, when Jeri and I met and deluged him with questions about seminary.
Dr. Shelley's answers helped us make our decision: yes, Lord, this is of you. And yes, we would go. We'd start over … Where's the nearest grocery store? … gas station? … shopping mall … church?
Considering our huge loss of relationships and livelihood, that depression, discouragement and doubt became frequent visitors was not a surprise.
Yet in spite of the difficulties, we persevered. After all, didn't we pray about this? Didn't we sense God's call to the ministry?
Didn't we? Really?
More than once it felt as if we'd made a huge mistake. Other times, we felt confirmed. Hope struggled to find balance with doubt. The question, God, is this truly what you have for us? came often. The answer, sometimes as faint as a thread, other times as strong as a tidal wave, ebbed and flowed.
On the first day of regular classes, I was filling out a form in the student lounge when I felt a pair of strong hands grab my shoulders and voice boomed, "Pete Schipper!"
"Francois!" His hug was a welcome confirmation. We were no longer alone.
Jeri and I had known Francois Vilmenay and his wife, Betsy, from Twin Lakes Church. A year prior, the Vilmenays had begun missionary training at Denver Seminary.
A native-born Haitian, Francois arrived in Santa Cruz in the '70s with a mission of a different kind: he was the newly-assigned head of the local Communist Party, which at the time boasted all of three members. In the years under his leadership, he bolstered the membership to more than 300. His long-term goal? To bring Communism to Haiti and help to save his people.
Committed to his cause but paranoid to a fault, Francois never left his home without a .45 in a shoulder holster and a Bowie knife in his boot. After more than ten years of serving the party, one pivotal morning he left home with this stunning realization: Communism does not work. As noble as the ideals of Communism had once seemed to him, this morning Francois understood it to be a sham, incapable of providing what was needed most: hope.
Feeling lost and confused, Francois was headed south on Highway One when he glimpsed Twin Lakes Church off to the left., 'That's a church,' he thought. 'Maybe they can help me.'
Coming into the office lobby, Francois said, "I need to talk to a pastor." Fortunately, Roy Kraft was free, He invited Francois in and as Francois unfolded his story, Roy gave him the basics of the gospel and told him of the hope that is found in Jesus Christ. They talked for a long time. They prayed and Francois abandoned his faith in Communism and exchanged it for faith in Jesus. He couldn't wait to get home and tell his wife. The next Sunday, Francois and Betsy attended church together. A few weeks later, with Francois' permission, Roy shared his story from the pulpit.
Not much more than a year later, Francois realized the best way he could help his fellow Haitians was to become a missionary to his home country. Denver Seminary was where he chose to begin his training.
PEBBLES.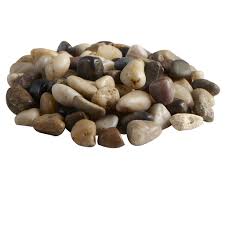 Francois asked, "Did you get your memo?"
"Memo? What memo?"
"Your memo from Dr. Grounds." He took a half sheet of paper from his shirt pocket and handed it to me. "Like this."
The heading said,
A Memo from Vernon Grounds
Francois and Peter,
Please join me for lunch in my office this
Thursday at 1:00.
Blessings, Vernon
Having completed the summer course of elementary Greek, I began my regular Pastoral Track classes. Although I was fairly certain that I had been 'called' to the ministry and was still learning to prioritize prayer before acting, I had assumed that this call would be for a preaching pastorate. When I considered how this might look, I envisioned myself standing before a congregation on Sunday mornings delivering the word of God. But that was not to be.
After a few days in on the Pastoral Track, I was baffled at why these class sessions jangled me and left me feeling like I was the clapper on a lead bell. Instead of learning, I was resisting.
Something was wrong.
On the way to my morning class, I felt as if I was being pressed in a vice. It was also the last day to withdraw from a course and I needed to pray.
Finding a quiet corner, I closed my eyes and was troubled by the image of billowing, tumbling dark clouds. My stomach felt like a hollowed-out gourd. The best I could do was, 'Lord, I'm confused and fearful and I don't understand why. I thought I was responded to your call but now I'm not sure. I need your help. What should I do?"
Shafts of light speared through the clouds. Words came to me: 'I have prepared you all of your life to become a counselor in my kingdom.'
I felt my spirit lift.
Recalling in the seventh grade, my interest in psychology began with the class assignment: read The Fifty-Minute Hour by Robert Lindner.
It was a fascinating read and I was hooked. Human behavior? I wanted to know more about why people do what they do, why we create so many problems in our lives. Whatever it was that propelled human behavior, I wanted to know more.
So it was that whenever I came across a magazine or newspaper article having to do with psychology, I eagerly read it. In college, I minored in psychology and took every psych class that was offered. Many were the times I wondered what it would be like to work in the field of mental health. Someday, perhaps.
Well, someday was here. Someday was now.
The Registrar's Office was near. I couldn't get there fast enough. Kindly Willa Waddle asked how she could help me. I told her I wanted to change my major, she gave me the form. I completed it.
I went to the bookstore and exchanged my unused Pastoral Track books for a stack of Counseling Track books. I showed up for counseling classes half a week late, but certain I could make up the difference.
The lead bell stopped clanging.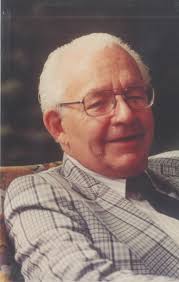 Dr. Vernon Grounds was the chancellor emeritus and head of the Counseling Department. A frequent guest speaker at Mount Hermon summer conferences, he had also been a guest speaker at Twin Lakes Church's Sunday services. Dr. Grounds' messages were always well-ordered and delivered a hopeful and accessible point. I always enjoyed what he had to say. His invitation to lunch promised to be interesting.
Thursday at one, Dr. Grounds, said, "I have long enjoyed my relationship with
Roy Kraft and I want to welcome you as my new friends from Twin Lakes Church.
Francois, tell me, what track are you on?"
Francois answered, "Missions."
"Peter?"
As I answered, "Counseling," I felt a new certainty, a confirmation.
"Men, for as long as you're here at Denver Seminary, I want you to join me for
lunch every Thursday at 1:00. There is no agenda. I will simply be available for conversation and to answer any questions or concerns you may have as you prepare for your ministry."
Titus 2:2 and 6 had taken on hands and feet: '…teach older men to be temperate, worth of respect, self-controlled and sound in faith, in love and in endurance … set them an example by doing what is good.'
Francois and I met with Dr. Grounds every Thursday until Francois graduated. A few weeks later, Jeri and I saw the Vilmenays, Francois, Betsy and their daughter, Mimi, off at Denver International Airport as they departed for Port au Prince where Francois would serve at the Conservative Baptist Foreign Missions Society office.
By this time, Jeri had found a job with Lewan's Office Supply Company and our weekdays were full, Jeri with work and me with classes. We kept Saturdays open for shopping and recreation touring Colorado. Sundays were for church and visiting friends. Throughout, Dr. Grounds graciously continued the Thursday lunches.
The FIFTH STONE.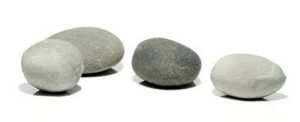 On the last day of classes, I was in the student lounge chatting with a classmate, Tom Dyer, about our hopes and plans for the future when Tom looked up and hollered, "Larry Blake!"
Really?
Could this be the same Larry Blake I knew from the USS Los Angeles?
Tom and Larry had been college roommates and were best friends. Now an ordained minister, Larry had performed the wedding ceremony for Tom and his wife, Bernice.
I turned around to see a tall man with a big smile come toward us. Brown hair. Hazel eyes. Big smile. Just to make sure,
I said, "Larry, were you on the USS Los Angeles?"
"Yes, I was."
"So was I. Remember me? Pete Schipper?"
"Uh, no."
With more than a hundred officers on board, that was no surprise. Larry had been assigned to the engineering department, I was in communications and our contact was limited to brief comings and goings in the junior officer's bunkroom. Nearly 30 years had passed since I'd last seen him.
Larry, as it turned out, worked with The Navigators ministry in Colorado Springs and had made the one-hour drive to meet with Tom. I told Larry how he had influenced my decision for Christ, and of my one-line prayer that someday I'm have the opportunity to meet him again and thank him.
I asked him, "Can I give you a hug?"
Pebbles.
As graduation day came near, I checked the seminary's placement service but was disappointed to find no churches or counseling services offering counseling internships.
Two months earlier, our daughter, Kelly, who had been enrolled at San Diego State, surprised us with a letter announcing that she and her friend Abby had decided to put their education on hold, sell everything they owned and tour the US and Europe. Taking a deep breath and putting trust in the Lord's guardianship for them, we gave her our blessing. We had to admire their spunk.
Abby and Kelly loaded their clothes and whatnots into Abby's VW and headed east, stopping to visit tourist spots and friends along the way. Re-grouping at Abby's family home in Rhode Island, they flew to Paris and spent the next two months touring France, Italy, Germany and Greece. Parting ways in Germany – Abby had family there, too – Kelly flew to Denver a few days before my graduation. In addition, we were delighted to be joined by Jeri's mom and dad, Erv and Jean Jones, who made the trip for a visit and to attend the ceremony.
A few days after graduation I received a note from one of the theology professors, Dr. Gordon Lewis: Peter ~ please see me. I did.
Dr. Lewis said, "Peter, one of our doctoral students would like to meet with you. Bruce Montgomery. He's the pastor of a church in Pueblo."
Interesting. I met with Bruce and his inquiry was simple: "Pueblo has a population of around 100,000 people. There are dozens of churches, most of them small with congregations of around a hundred or so, but there are no Christian counselors. I'd like you to invite you to come visit, look around, and consider coming to Pueblo, to set up a counseling practice there."
So far, the seminary's placement service had not borne any fruit for me; no churches were looking for on-staff counselors and the only letters of interest I'd received were from a church in rural Kansas and another in Fort Wayne, Indiana. Both were looking for preaching pastors which didn't align with my training or what I felt was a very specific call from the Lord – to be a counselor in his kingdom. Besides, those churches were in the wrong direction: if we went in any direction at all, we wanted to it to be to the west and ideally, to California.
I posed the opportunity to Jeri. We prayed about it and on Saturday morning, drove to Pueblo for a weekend visit. We met with Bruce and his wife, Connie. We toured the city. We attended a service at Broadway Christian Church. On the two hour drive back to Denver, we talked about the pros and cons. We prayed again.
Although still hoping for an opportunity in California where we could once again be closer to our family, the venture in Pueblo was encouraging. But there were reservations, too, that old bugaboo question: Lord, are you in this?
A week later, Jeri and Kelly and I returned to Santa Cruz for a visit with Mark and our parents, and for my ordination at Twin Lakes Church. That Sunday night service was a confirming and seeing old friends, while refreshing, made our return to Colorado all the more difficult. Our ties to Santa Cruz had deep and enduring roots.
We decided to make the move to Pueblo. We found a nice apartment and an affordable office space downtown. The purchase of office furniture and equipment from Montgomery Ward drained most of what was left of our savings. By September 1, business cards in hand, new listing in the phone book, the Pueblo Christian Counseling Office was open for business.
The startup was slow. I sent introductory letters to every church in town. Slowly, my network began to build. I was invited to speak at a church banquet about the merits of Christian counseling. I connected with a Christian woman who headed up a foster home and adoption agency. I met a Christian man who ran a residential recovery facility for boys. I met a Christian psychiatrist to whom I could refer clients to for medical evaluation. Pastor Bruce, with board approval, brought me on staff as an unsalaried Associate Pastor.
In those early months, I also met a psychologist, Dr. Peter Bly, who kindly agreed to act as my supervisor. Peter, although he did not profess Christian faith, befriended me and guided me through some challenging counseling situations at our monthly lunch meetings. I was grateful for his wisdom and experience.
By January of 1991, I was seeing eight to ten clients per week, which provided enough income to meet expenses – just. Jeri had taken a job with the adoption agency and between the two of us, we were able to cover our food, rent and transportation costs; extras, including health insurance, would have to wait.
Doubt came again to visit, so much so that I questioned my decision to go to seminary and to become a counselor. This time, Doubt brought along his partner, Discouragement. Lord, have I made a huge mistake? Was that strong call from you nothing but my own wishful thinking?
More and more, I feared the answer was 'yes.' Now, with a professional career comprising three years a as naval officer, twenty-five years as a retail clothier and two years of training and a master's degree, I wondered, 'If counseling isn't what I'm supposed to do, what is?
The Sixth Stone.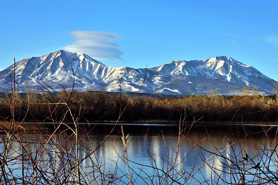 A year after graduation, I got a phone call from a classmate and friend, Tom Beaman. "Hey, Schipper, I'm putting a study group together for the gang. Can you join us?"
The 'gang' was Tom, Tom Dyer, Chaim Urbach, Bob Blahnik and Mike Blevins. In that we had all passed our fortieth birthdays and had embarked on ministry as our second (or more) careers, we had formed a solid 'old guys' friendship. A study group with these men sounded wonderful. It was something I needed.
All five men were pastors of churches; as the maverick counselor, I was honored to be included. The plan was to meet at a cabin in Estes Park and spend five days digging deeply into the book of Malachi.
I told Jeri about the opportunity. With her response, "Go, you need this," I packed a box of reference books and made the three hour drive north.
Our time together was rich, filled with new insights of God's word, times of thoughtful prayer, a great deal of laughter and some very good meals. On our last evening together, we got bare-bones honest and shared our challenges and our fears and our doubts. We prayed for one another, asking God to grant us hope and to bless our ministries.
On the drive back to Pueblo and still burnished with the warm glow of fellowship, I had just rounded a wide curve south of Colorado Springs to see the broad Arkansas River valley spread before me. A hundred miles away at the valley's far end was the familiar sight of the twin Spanish Peaks, now tipped with fresh snow. But something was different: on the face of the eastern slope, a bold white cross was emblazoned, the upright bar reaching all the way from top to bottom, the horizontal spreading from side to side. My initial thought was, "Hey. That's cool, someone has bulldozed the mountain to fill with snow in the form of a cross … but no, there was something wrong with what I was seeing. I looked again and realized the two mountains that comprised Spanish Peaks were as they had always been and a third mountain had appeared at the eastern edge. This was the one with the cross on it!
I couldn't believe what I was seeing. A new mountain? One that had not been there before? One with a giant cross on it?
How could this be?
Above all else, I knew that God was here! Urgently, I wanted to pull over to the side and get out and run up the road and wave my arms and yell, "Stop! Look! Look! Do you see that, the cross on the mountain!"
And then I felt rather than heard the words, "Be at peace, Peter … I am here … I am here …"
Unexpected and unexplainable, it took me months before I understood that what I'd seen was a vision. Was this an answer to prayer? Was it just for me? Did anyone else see it? Was it some peculiarity that happened only in my brain?
My spirit? Even today, I'm not sure but I do not doubt what I saw.
Remarkably, from that point forward, my counseling practice began to prosper.
Pebbles.
Our situation improved over the next few years. Jeri took a better paying job with a contractor that included health insurance. In addition to my own counseling practice, I took a twenty-hour position as a Clinical Therapist at Parkview Hospital's Christian Section of their Anxiety and Depression Unit, as well as seeing clients on Thursday afternoons in their counseling department.
I also had the opportunity to take on a preaching position at Oak Creek Canyon, a restaurant-grocery store-ranch owned and operated by Jack and Audrey Slater. Sunday afternoons, Jeri and I drove high into the Rockies where we met with a small mountain community in the Slater's barn. Everyone sat on hay bales, we sang along with hymns on cassette tapes, and my sermons were punctuated by the sound of horses in their stalls below. One evening, a mama cat stole my sermon by moving her brood of kittens from one side of the barn to the other. Afterward, we gathered in the restaurant for a potluck supper.
Things were good. Summers, we flew to California for visits and for Christmas, we got airline tickets for Mark and Kelly to come join us. I continued to preach in the Slater's barn until snowfall blocked the road and from time to time, Bruce asked me to cover Sunday services at Broadway. We also took on short-term foster care for girls.
In 1994, we bought a duplex and rented out the half we didn't live in, which came close to covering our mortgage payments. Yes, we'd made some lovely friendships in Pueblo and while it seemed as that was to be our home, our hearts remained in Santa Cruz. Our ongoing prayers were. 'Lord, bring us back home.'
Come January 1995, the wheels came off.
First, a virus paralyzed my left vocal cord, severely diminishing my ability to speak, teach or counsel. Presenting workshops and seminars came to an abrupt end, as did any preaching at Slater's barn. In February, a medical insurance gate-keeper set up shop in Pueblo and designated which therapists and clinics were eligible to receive insurance payments; six small independent therapists, including myself, didn't make the cut. By the end of March, Parkview Hospital not only had closed their Christian wing of the Anxiety and Depression Unit but ended their agreement with contract therapists for their counseling services. Where I had seen 6 and 7 clients a day during the previous year, my client load dwindled 3 or 4 a day. By April, both my client load and revenue had dried up and I had to relinquish my office. Graciously, Broadway Christian Church granted me a small rent-free office space; at least I could continue to see the three clients I still had. Then, if things weren't bad enough, Jeri was laid off.
Reading Jesus' words from John 16:33, 'In this world, you will have trouble. But take heart! I have overcome the world' offered a little comfort but I had no idea what to do with it.
The Seventh Stone.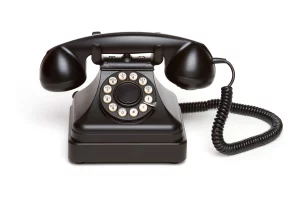 It was like Depression and Discouragement sat on the foot of the bed to greet me every morning. Everything was collapsing. Desperate, I sent out applications and letters of inquiry regarding any job opportunity that looked halfway promising. I pursued anything I thought I could do, Christian or otherwise. I plugged in to the Christian job-finding services again.Nothing happened. Weeks passed with no response. Hope ebbed to an all-time low.
And yet, God sustained us. Throughout this time in the wilderness, I still had a few outstanding accounts receivable that brought in small monthly payments. Time after time, when it looked as if money was about to run out, I would get a call from Parkview Hospital: "Can you take an 11:00 to 7:00 graveyard shift?" Still qualified as a Clinical Therapist, I jumped at the chance: "Yes!" One Sunday after church, a woman I hardly knew handed me an envelope. "I think the Lord wants you to have this." Inside was $50.00.
Tom Beaman called to chat. I told him what was going on. He asked what we'd been praying for. I told him, aside from day-to-day sustenance, we were asking God for a way to return to California. Tom's reply was, "You moron!"
"What!" I was indignant.
"It's the Lord, dummy. He's working. He's answering your prayers!"
Thinking Tom didn't know what he was talking about, uncertain whether or not God was working, bankruptcy and the loss of our home loomed. My counseling practice was dust. With no job opportunities on the horizon, with one door after another slamming closed in our faces, the big D's – Discouragement and Depression – moved their heavy furniture in and settled for the duration.
It was the last week of April when, at two o'clock in the morning, I went downstairs. Worried, hopelessness hovering on my shoulders, I sat in the dark and I considered our life. What, I wondered, happened? So filled with encouragement when I graduated from seminary only five years earlier, my new counseling practice had been like a Roman candle, a brief explosion of light and now even the dribbling sparks were gone, leaving nothing but darkness. Wallowing in self-pity, the misery of failure and a plague of doubt, I wept out a feeble prayer, "Lord, I'm done. I don't have anything left. If anything is going to happen, you're going to have to do it. Amen."
Numb with hopelessness, my gut twisting in knots, I sat and stared at the darkness for three hours. Then the phone rang.
It's five a.m.? Who would call at this hour?
"Hello."
"Hello. Is this Pete Schipper?"
"Yes, that's me."
He gave his name and said, "I'm calling from Salt Lake City. I'm an area manager with Holiday Retirement Corporation. Are you and your wife still interested in a position as co-managers in one of our facilities?"
A small light flickered on the horizon. "Yes. Yes, we are." In my scramble to find employment somewhere, anywhere, I had submitted an application for Holiday Retirement a few months earlier and forgotten about it.
"Great. I have a new position just opened up in Santa Clara, California. Do you know where that is?"
The light brightened. "Yes, I sure do. We're from Santa Cruz, just over the hill from Santa Clara."
"We'd like to fly you and your wife out to interview with the managers. Is that okay?"
"I think so. I want to discuss this with my wife, first. How about you give me your phone number and I'll call you back later today."
He agreed and then said, "Hey! Wait a minute! Why am I calling you at five in the morning?"
The light got brighter still. I said, "I know why. You're an answer to prayer!"
"Hey. Cool. I believe in prayer. I'm a Mormon!"
Did you know that God's sense of humor is actually joy? In the depth of my darkness, he made me laugh.
A few days later, Jeri and I flew to San Jose where we met Scott and Jo'n Laird. Their facility, the Westmont, was a three-story brick residence housing 120 seniors. Yes, the co-managers job was doable. Yes, we'd have our own apartment there in the Westmont. Yes, meals and utilities were included. Payday was regular, twice monthly.
We liked the Lairds, they liked us. Significantly, they were Christians and even hosted a weekly Bible study in their apartment.
Our house in Pueblo sold the day we listed it. We said goodbye to our friends at Broadway Christian Church. Loading our furniture and gear in a rental van, our car trailered behind, it was California, here we come!
Another prayer had been answered. The first thing we did was re-connect with Mark and Kelly and our parents.
It was good to be back.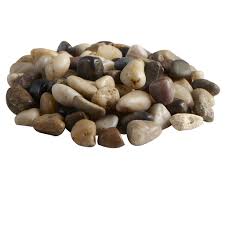 Pebbles.
Our transition went smoothly. For the most part, we enjoyed helping the seniors and had good working relationships with the support staff. It wasn't long before the residents learned I was a pastor and asked if I would lead a Bible study. The Laird's were agreeable.
In that many of the residents were Jewish, I thought that lessons from the Old Testament would be inclusive and appropriate. We decided to meet on Thursday afternoons. At the first lesson, I was surprised to find more than 40 folks had turned out. A few of them had brought their Bibles.
More than just 'something to do,' the Bible study quickly became our in-house church. Many of the residents – even the Jewish ones – brought an enthusiasm for learning about the Bible; weekly, I worked on creating short lessons that would be easy to understand and apply.
Toward the end of June, Scott and J'on asked us to meet with them in the office. They had disappointing news: "We're being transferred to a facility in Oregon," they said. The new Westmont managers will be here next week."
And just when things were going so well. It wasn't the last time I asked, Lord, what are you doing?
For as congenial as our relationship with the Laird's had been, we soon realized that our relationship with the new managers was going to be quite the opposite. Regardless, I continued to lead the Thursday afternoon Bible study.
A month or so after the new managers arrived, we welcomed Lester and Pauline, a newly retired couple, to the Westmont. Helpful, encouraging, attentive to the needs of others, Lester and Pauline soon made their faith in Christ evident in how they ministered to other residents. They became enthusiastic members of our Thursday Bible study. One afternoon, after I had taught a lesson on the Sermon on the Mount, Lester came to me and said, "Thank you for that teaching, Pete. I don't know of two other pastors who could explicate that passage as well as you." I was encouraged and honored.
Jeri and I had been at the Westmont for almost a year when we were summoned for another 'meeting.' Because our relationship with the managers had become 'testy,' we were informed that we were going to be summarily transferred to Hilltop, Holiday Retirement's facility in Redding, California, some 250 miles to the north.
On the upside, Hilltop was a smaller and more easily managed operation and the managers there, Dick and Shirley, were also Christians. On the downside, it made visiting our children and Jeri's parents next to impossible. From the Westmont in Santa Clara, a visit was thirty minutes away; from Hilltop, it was three hours and more.
"Let's try and make the best of it," Jeri said. Agreeable but unwilling, I decided to plug into a Christian placement agency again. The idea of spending the next ten years or so working for Holiday Retirement, never knowing if and when we might be transferred was unappealing – exceptionally so.
Within a week, I got a few online returns from the agency: a church in Wichita was searching for a youth pastor; Grand Rapids was on the lookout for a music pastor. The following week, more of the same. So far, nothing was a good fit. Then an opportunity came that lit up like it was electrified: CityTeam Ministries in San Jose was hiring for a Director of Personnel!
I had heard good things about CityTeam, how their ministry focused on helping people in need; drug and alcohol recovery programs, a home for unwed pregnant women; a dynamic youth program.
Yes! This was something I could do! My letter and resume were in the next day's mail and for the rest of the week, I held my breath every time I opened our personal mail. Ten days later, a letter arrived from CityTeam; please call to schedule an interview.
Thank you, Lord!
Jeri and I made the drive. I interviewed with Denise Hadley, VP of Human Resources, and later, with the HR staff. They liked me, I liked them and more importantly, I liked the ministry – it was well-funded, theologically sound, and was clearly engaged in serving those in need and sharing the gospel. The whole enterprise felt good – really good.
As a matter of course, Denise wanted some references. I listed Tom Beaman from seminary, pastor of the Evangelical Free church in Longmont, Colorado; Bruce Montgomery, the pastor from Broadway Christian Church in Pueblo; Vernon Grounds, chancellor emeritus at Denver Seminary; and Lester, my friend at the Westmont who had made such encouraging comments about my teaching.
I held my breath again, this time for another ten days. Then came the phone call. It was Denise Hadley. Her first words were, "We would like to hire you as our Director of Personnel. Can you be here by November 15?"
Yes, I could.
One more time, we packed up and moved.
When I got there, I got a surprise, one I never expected.
The Eighth Stone.
When I arrived at CityTeam's home office in San Jose, the staff was busy ramping up for their annual Thanksgiving Dinner. Every year, more than two hundred homeless men, women and children would come to enjoy a free Thanksgiving meal at the Rescue Mission and to receive care packages of socks and soap and toothpaste, and a small paperback copy of the Gospel of John.
CityTeam's Recovery Program for men (they have a separate program for women) began in 1957 as the San Jose Rescue Mission, a typical struggling and underfunded operation under the leadership of a dedicated single woman committed to saving men's lives from the certain death of alcoholism and drug addiction. The guidelines were simple: if you're down and out, you're welcome to come for a meal, a shower and a cot. The price of the meal? Listen to someone preach a short message about the gospel.
Homeless, hopeless men wandered in, some for the meal, some for a cot, a few for the gospel. It was a clean and sober system – no booze, no drugs allowed – and although the numbers were small, it worked. Men who'd arrived with 'eyes to see and ears to hear' received Jesus Christ as their Lord and Savior and began to walk the road back to sobriety; they experienced the miracle of change and restoration.
It was Christmas eve when a police officer, taking pity on Lester Myers, a drunk, picked him up and dropped him off at the mission instead of taking him to jail. There, the man sobered up, heard the gospel, and decided that Jesus offered a better life to him than the one he had. He stayed. He helped out. Long story short, he and Pauline, who ran the mission, were married. Over the years, the mission prospered and grew from the San Jose Rescue Mission to CityTeam Ministries.
And when it came time to retire, Pauline and Lester Myers moved to Westmont Retirement where they heard a man teach Bible classes and thought enough of him to recommend him for the position of Director of Personnel.
Pebbles. 'Godsend' is defined as 'desirable or needed things or an event that comes unexpectedly. For Jeri and I, CityTeam Ministries was all that, and more.
With the Thanksgiving and Christmas dinners and celebrations complete, the ministry's regular routine settled in and I began to learn what an amazing ministry CityTeam was.
Locally, CityTeam Ministries was comprised of the men's rescue mission complete with a residential drug and alcohol recovery program, a similar set-up for women, a home for unwed pregnant women, a food and clothing program for the poor, a youth program that reached troubled neighborhoods in San Jose and Palo Alto, and a camp in the Santa Cruz Mountains. In other cities, CityTeam had rescue missions and recovery programs in San Francisco, Oakland, Portland, Seattle and Chester, Pennsylvania; for a time, there were even exploratory ventures in Miami, Los Angeles and Tijuana, but those were unable to sustain funding.
However, CityTeam was successful in reaching beyond the United States bringing missionary outreach to India, China, Indonesia, Sub-Saharan Africa and South Africa. CityTeam even planted a church in Cuba right under Fidel Castro's nose.
Because Jeri and I had retained ownership of our home and renting it during our time in Colorado, we were able to move back to Santa Cruz when I began with CityTeam. The one-hour commute from Santa Cruz to San Jose only took an hour and became a good time to think and pray. We were also grateful to resume our membership at Twin Lakes Church.
Working with the staff at CityTeam – more than a hundred faithful Christian men and women committed to being of service to people in need, to one another and to the Kingdom of God – was a blessing and a pleasure. Problems, as they occurred, were met with grace and for the most part, reasonably and easily solved. In addition to HR matters, I had responsibility for administering the health insurance benefits for all of our U.S. missions, and for our associate ministers in Nigeria and South Africa. My other collateral duties included Safety and Security.
On August 23, 2005, Hurricane Katrina devastated the Louisiana and Mississippi coast and immediately, an entirely new avenue of ministry opened up. In just a few days, CityTeam sent exploratory teams to New Orleans and Bay St. Louis to evaluate how we could be of service. In less than a month, CityTeam set up one base of operations at Bethany World Center for Prayer in Baton Rouge and second one at the Firehouse of Deliverance Church in Waveland, Mississippi. For the next five years, CityTeam provided relief efforts, fielding volunteers from all over California to serve for two-week stints at New Orleans and Bay St. Louis. The job? Gut and rebuild homes that had been destroyed by Katrina.
I am grateful to have made two Katrina relief trips, one in 2005 for three weeks to New Orleans and a second ten-day trip in 2007 to Bay St. Louis. Both were eye-opening and rewarding experiences.
Throughout the time I worked at CityTeam from 1997 to 2008, I had numerous opportunities to be of service to our staff and to clients of the recovery programs through teaching, counseling and hands-on serving. I loved working there; it was by far the best job I ever had.
The Ninth Stone.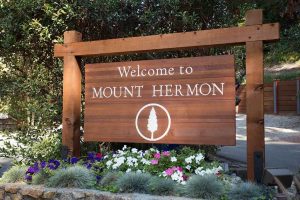 Come November of 2007, I was 68 years old and had to admit I was tired. For other than the two years at seminary, I had been employed full-time for 48 years. It was time to retire. I gave Denise my one-year notice.
But there was a problem: I liked working. I liked having something to do, doing work that meant something, that was helpful to others. Yes, retirement made sense but not complete … maybe a part-time position somewhere?
It was in June of 2008 when, just on a whim, I thought to take a look at Mount Hermon's online schedule of summer concerts. Mount Hermon always had a good offering of Christian musicians for weekend concerts throughout the summer months and this year's listing showed a number of performers, any of which would provide an enjoyable Saturday evening. On a whim, while I was on Mount Hermon's website, I thought to click on their Employment page … take a look at what they were offering.
The first listing at the top of the page was like a small thunderclap: Wanted: Human Resources Manager, part time.
I laughed. I clapped my hands. I hooted, 'God, you're not done with me yet!'
My resume, updated in a flash, went off in that same day's mail. I got a phone call from Alden Johansen, Mount Hermon's Chief Operating Officer, two days later: "Can you come for an interview?"
On Friday, November 14, 2008, CityTeam threw a very kind and thoughtful farewell luncheon for Jeri and myself.
I reported for work at Mount Hermon on Monday, November 17.
Pebbles. My work, as they say, 'was cut out for me.' Employee records were in disarray, policies and procedures called for clarification. Some serious organization was needed – something I had experience in, something I was good at.
I was able to bring along an unexpected bonus, too. One of CityTeam's benefactors had recently closed up his business and donated a truckload of office equipment, including a dozen or so large file cabinets. In that Mount Hermon's HR office was in sorry need of file cabinets, I asked Jeff Cherniss, CityTeam's CFO, "How would you like to donate a couple of those to Mount Hermon?" Jeff said, "Sure." I horsed two double-sized cabinets into my truck and delivered them to Mount Hermon the day I reported for work.
My first year at Mount Hermon was invested in setting up employment records for the entire staff, full-timers, part-timers and seasonals. Policy and procedure updates came next. HR legal compliance was updated and verified. Background investigations were brought up to date. Health insurance benefits were remodeled, new coverage options were presented to the staff. Since it only allowed for part-time oversight, it was a very busy two years. More than once, I reminded our COO, "Alden, when it comes time to replace me, HR can't run with part-time staff. In order to function properly, HR needs a full-time department head."
He agreed. Unfortunately, the budget did not. Whoever headed up HR at Mount Hermon would do so as a part-timer at least for a year. Or two.
The Tenth Stone.


That was about the same time Jeri said, "I want to do the training for the Stephen Ministry program at Twin Lakes Church." I familiar with the program – a one-to-one ministry of encouragement and support for people in crisis – and said, "Sounds good. I think I'd like to do that, too."
Together, we went through the lengthy training curriculum, which we both enjoyed. At the end of the training period, Guy Routley, who was the director of the program, had cause to resign. Pastor Gary Williams, who had staff oversight of Stephen Ministry, knew of my credentials as a therapist and asked me if I would consider taking the directorship of the program.
I said, "Need to pray and talk it over with Jeri. How about I let you know?"
A couple of days later, I phoned Gary and said, "Yes. I would like to do that. When can we meet?"
Another long story short, as soon as I took the reins of Stephen Ministry, I realized that all my experience – retail, pastoral counseling and HR – immediately applied to Stephen Ministry.
It was as if the Lord had tailor-made me just for that purpose.
Before the end of the year, Gary and I made some gentle changes, streamlining procedures, subtracting some, adding others. We ramped up the teaching staff, expanded the supplementary training curriculum and were pleased to watch the Lord grow this ministry from 40-some ministers to nearly 70 in just two years.
Pebbles. Well into my third year at Mount Hermon, I felt that familiar tiredness return, this time wearing a serious face. I told Alden, "Come April, I'm done. We need to find a replacement for me."
We did. A young man who was well-versed in all things HR stepped in for a two- year interim. In 2016, the succeeding HR Director finally reported for work as a full-time department head.
On my last day at Mount Hermon, a Friday, I took a stroll around campus and ended up in the courtyard area in front of the auditorium. As it happened, no one was in the immediate area. I sat on the same planter box I had sat on 32 years earlier. Across from the ancient redwood, I recalled the day of my amazing encounter with the Spirit of Go … the day I felt his hand on my heart.
I prayed words of thanksgiving, of gratitude and of wonder.
I had come full circle.
Sand and Gravel.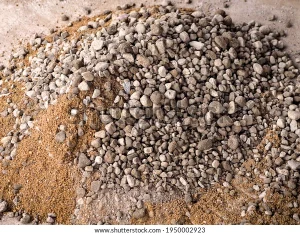 Since taking full retirement, Jeri and I have traveled some, done a little remodeling of our home, re-landscaped our yard, and enjoyed watching our four wonderful grandchildren grow and mature to exceptional young women and man. They are our delight, as are our son and daughter, Mark, his wife, Holly, and Kelly and her husband, Steve.
In our thirty-some years of walking with Christ, Jeri and I have seen our son and daughter married, rejoiced in becoming proud grandparents, and have mourned the loss of our own parents, aunts and uncles.
Since my retirement, I have written a few books. I'm working on a western right now and have plans for another work, a novel about why Christians believe in Christ.
There are regrets, of course, but none so great as to obscure the shape of God's hand on our lives. There have been far more joys, the greatest of which is my beloved wife (57 years, as of this writing!), our children, their spouses, and our precious grandchildren.
I am at an age when I look forward to meeting Jesus. Besides the anticipation of that great joy, I have questions. Many questions.
The Lord has blessed our life and has 'shown up' a number of times – some of which, I've forgotten, I'm sure. But the ten listed here in these pages – well, they're my Ebenezer, my pillar of remembrance.
In reflection, I can only say thank you, Father, for saving me.
Now, Lord … what's next …?